The Best Occasions for Custom Pencils
When was the last time you used the free stress ball from your company's retreat? Or showed off that vinyl sticker from the roofing company at the local hardware show? People love free gifts, but that doesn't always mean the free gifts are good.
Custom pencils are a great way to not only showcase your brand's aesthetics, they're also a useful and memorable way to share information about your business. Made right here in the U.S.A, our custom pencils are a great way to show off your style, share contact info with potential clients, and add a little delight in your customer interactions.
Here are just a few ideas to help you think beyond a company sticker. Check out our slideshow of optimal occasions to hand out a beautifully designed pencil.
Trade Shows or Conventions
Skip the stack of flyers or the cheap plastic promo items — why not hand out something more unique at your booth? No one can resist the nostalgia of a beautiful pencil, and passersby will be left with a memorable way to reach you. Want to take it up a notch? Check out custom notebooks from our friends at Write Notepads & Co. A letterpress cover with your logo makes a perfect companion for your custom #2.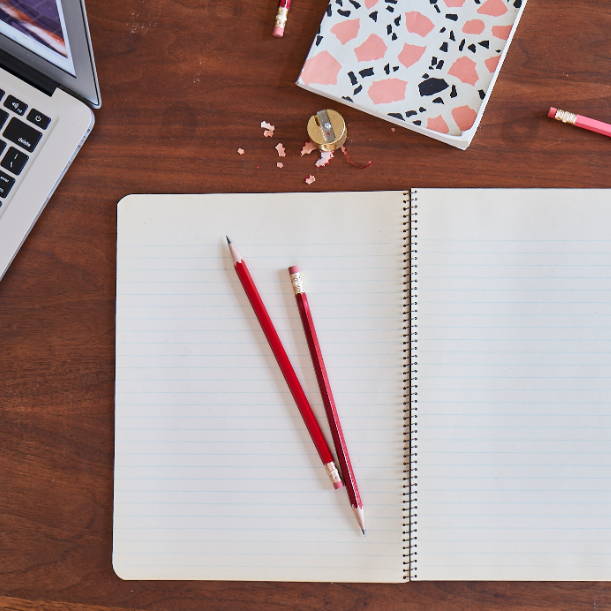 Everyone loves the swag bag at the annual marketing forum, HR professionals conference, or business trends seminar. Include custom printed pencils in that grab bag, and you'll not only help your brand stick with attendees long after the conference has ended, you'll also give them a handy way to take notes during talks. (Pro tip: Choose the pre-sharpened pencil option so participants can get straight to note-taking! Throw in a custom sharpener — like the automatic long point by KUM — and you'll help them stay sharp throughout the weekend.)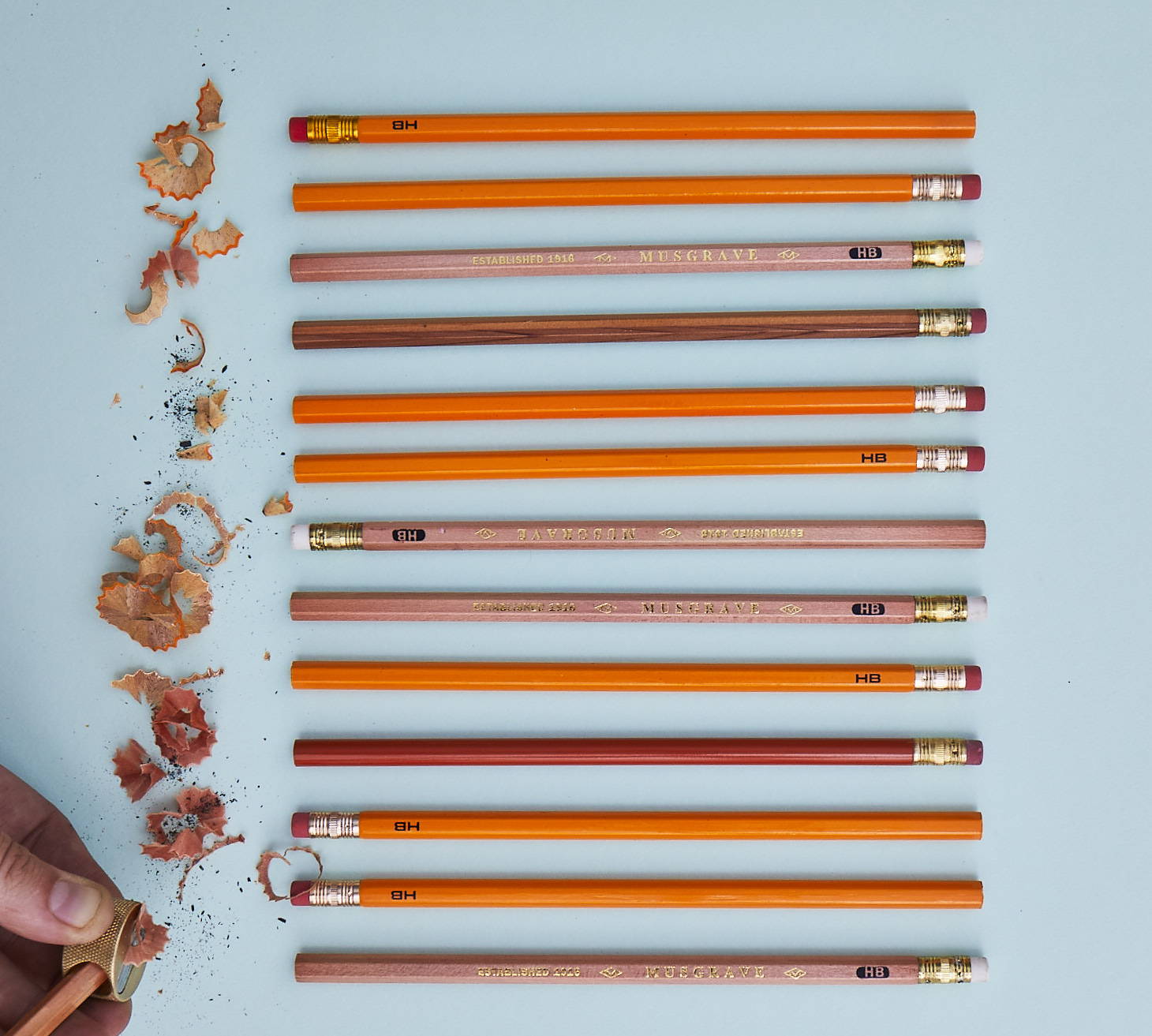 Golf Outings and Tournaments
The easiest decision you'll ever have to make: Choose custom golf pencils for your company's golf retreat! Pre-sharpened, compact, and classic, these mighty little tools are a no-brainer for a day on the green. And after the 18th hole, your clients will have something to tuck in their pockets to remember your company by.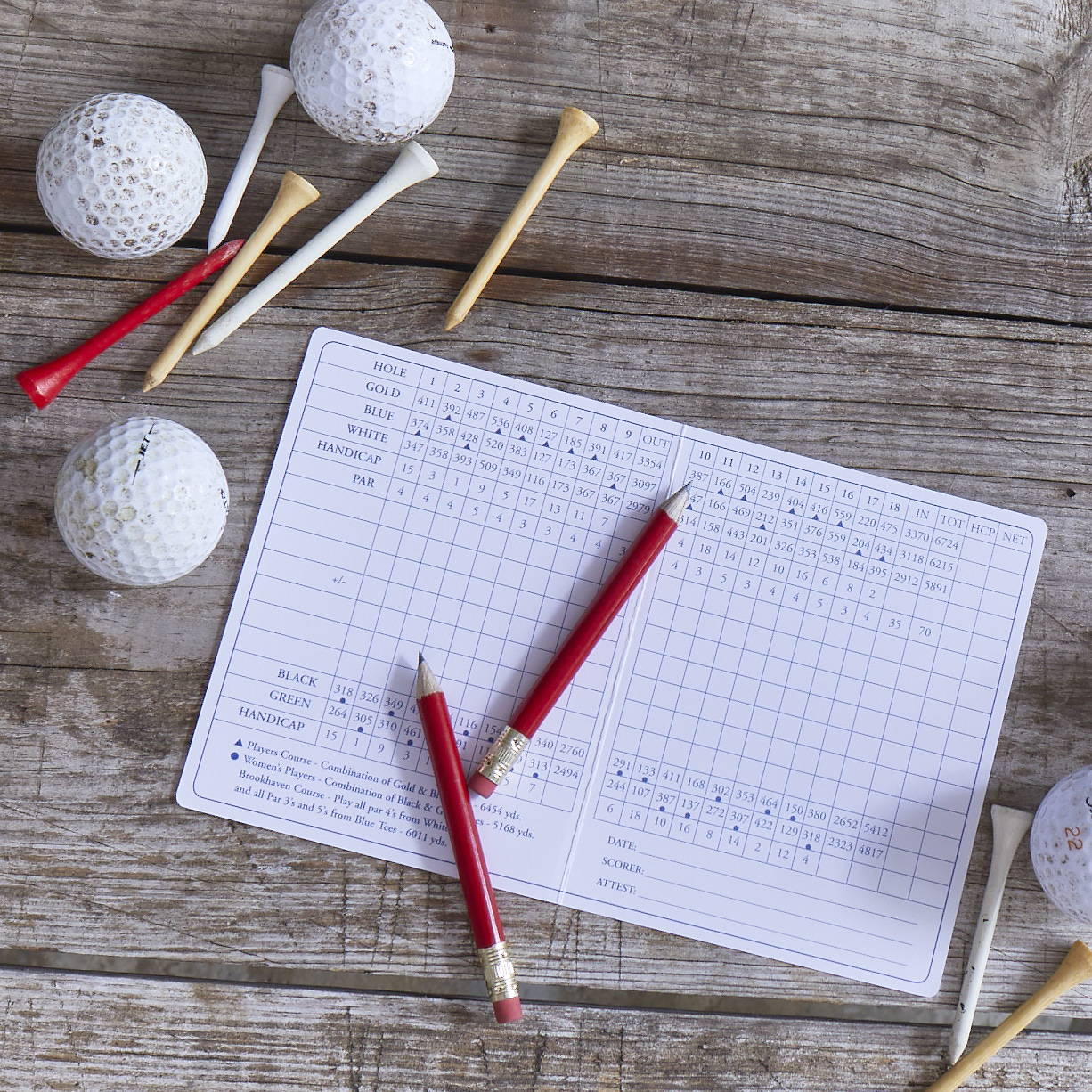 Points of Sale and Business Cards
Branded pencils are a memorable way to leave a lasting impression with your customers and thank them for supporting your business. Hand out a trusty #2 pencil with your business's name and address at your sales counter or your booth at a street fair or festival or tuck one in the packaging for online orders.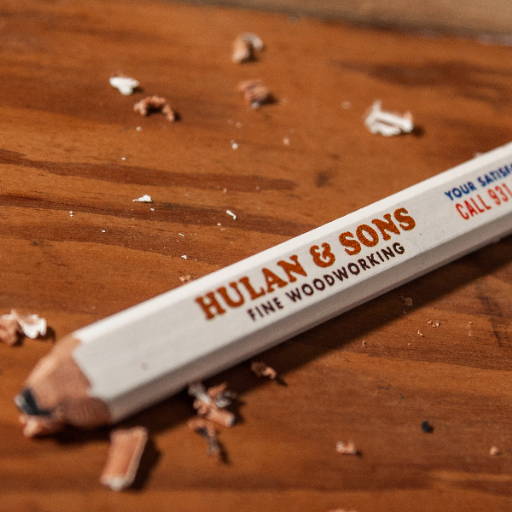 The ultimate company swag is the kind that's useful, right? Design something that's not just handy for jotting down notes during a SWOT analysis, give your employees a tool that instills company pride no matter where they use it. Extra points if you imprint it with useful formulas, helpful instructions, or something they can use when trying to remember things around the office (guest WiFi password, anyone?).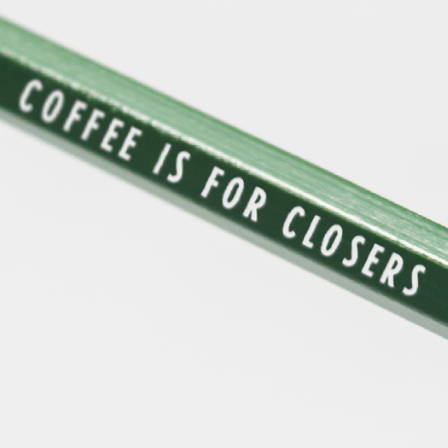 Coffee is for Closers is a registered trademark.
Weddings, Parties, Reunions, and More
The possibilities for handing out custom pencils are endless! A fresh American-made pencil is a great party favor, a wedding save-the-date, or a vehicle to show off the family crest at a reunion. Pencils make a great alternative to candy during Halloween, local carnivals, or parades. Plus, as kids can have all kinds of food allergies, pencils make a safe, inclusive gift for kids that is also helpful. And pencils, of course, make great gifts! Consider a custom design for stocking stuffers, teacher gifts, a unique scoring pencil for your board game group, or corporate thank-yous.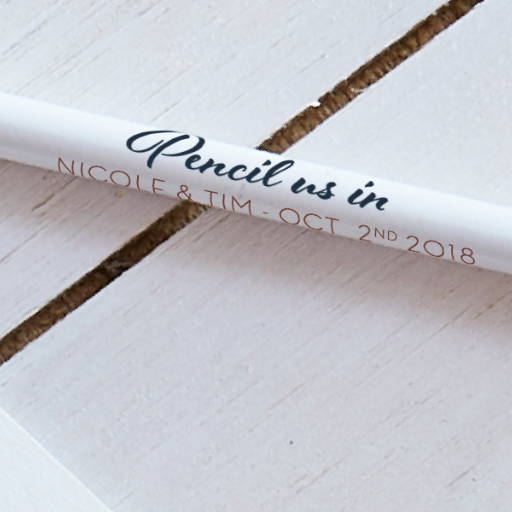 Special thanks to Caitlin Elgin for contributing content, Emily Dorio for photography, and Studio Delger for Creative Direction.