Invisible Creature x Musgrave Pencil Drafting Set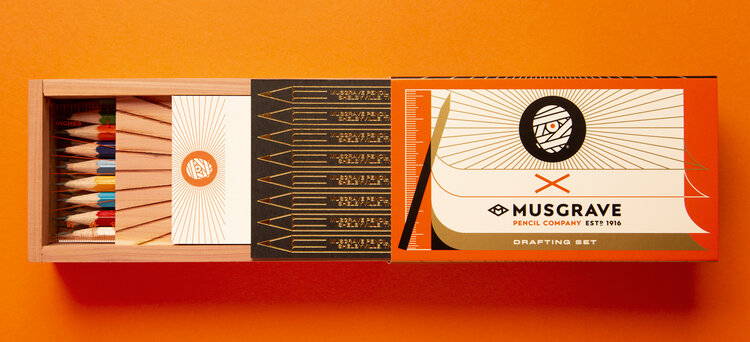 We are thrilled to show you an up-close look at our collaboration with Invisible Creature. All photography courtesy of Invisible Creature.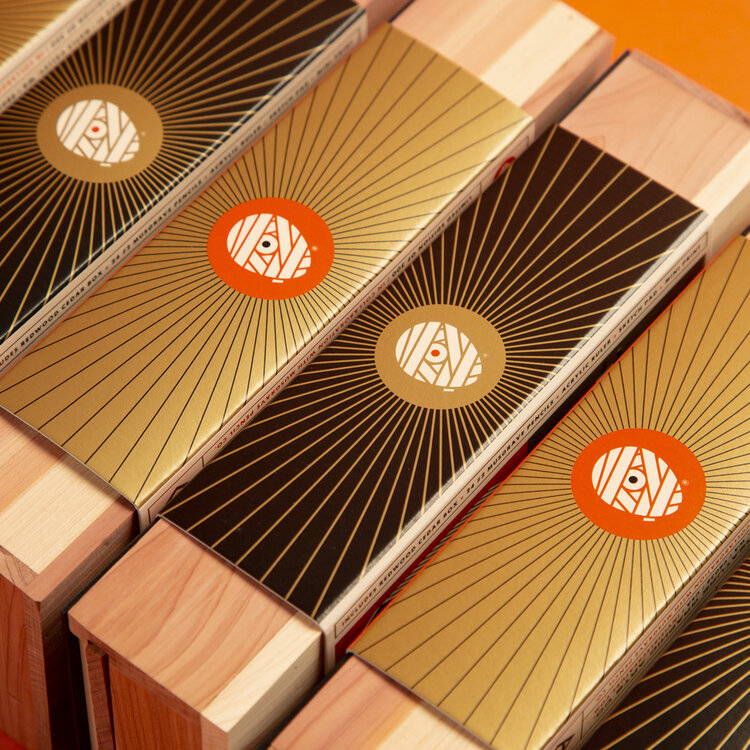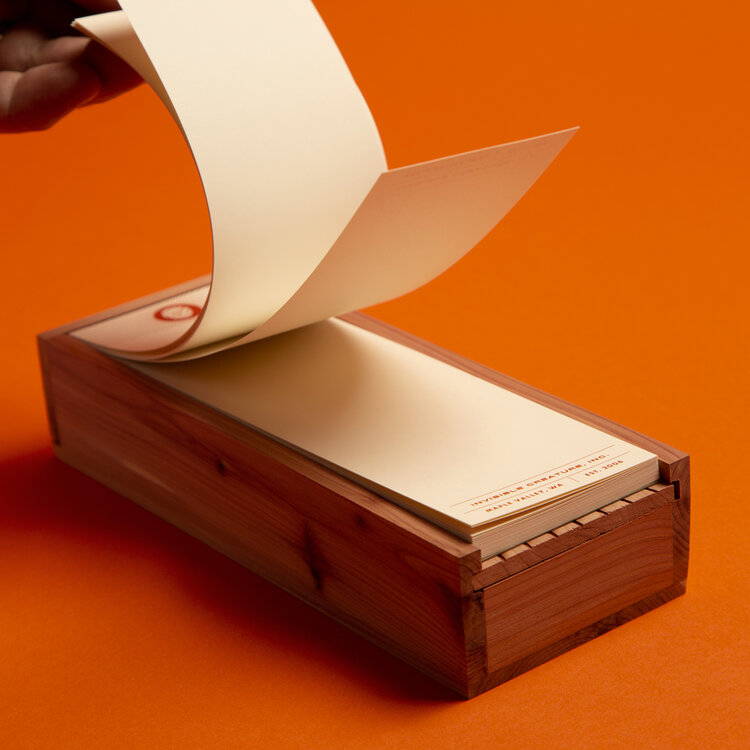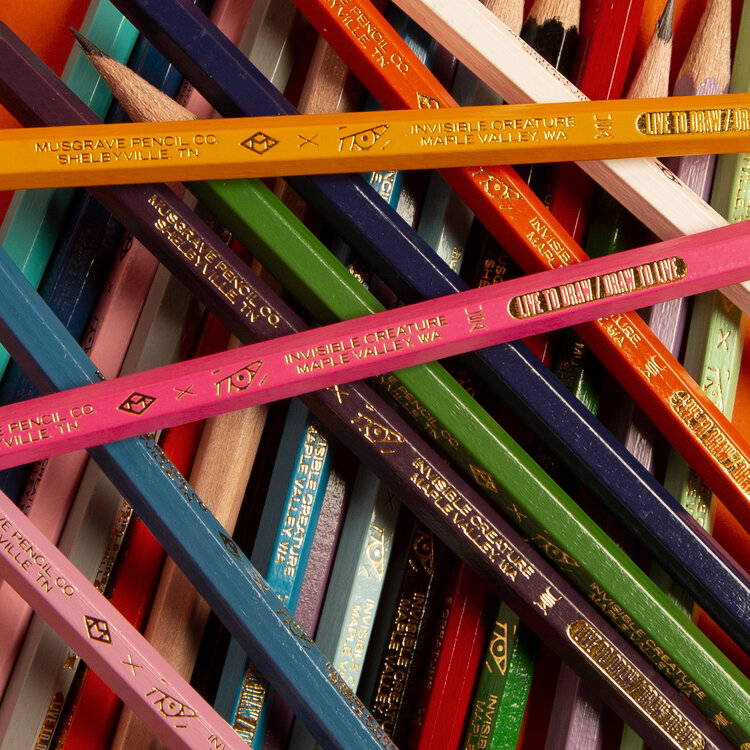 Invisible Creature is a graphic design studio based in Seattle. It is run by brothers Don and Ryan Clark. They have created CD packaging, poster art, web design, and merchandise design for artists such as Alice in Chains, Mae, Anberlin, August Burns Red, Despised Icon, Foo Fighters, will.i.am, Korn, Kanye West, The Chariot, Stone Sour, Underoath and Poison the Well.
The studio also has been nominated for Grammy Awards and worked with almost every recognizable brand in the country, including LEGO, Target, Disney, NASA, Apple, Nike, Microsoft, and MTV, to name a few.
We are thrilled they selected us as a partner in this project. Explore the full project here.