Parnassus Books Custom Pencils
Parnassus Custom Pencils!
Parnassus Books approached us for a custom pencil set and box. We were thrilled, as Parnassus is a Tennessee institution!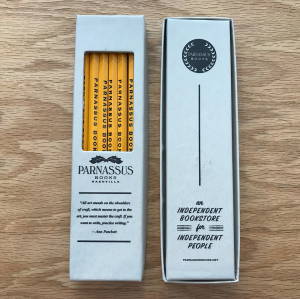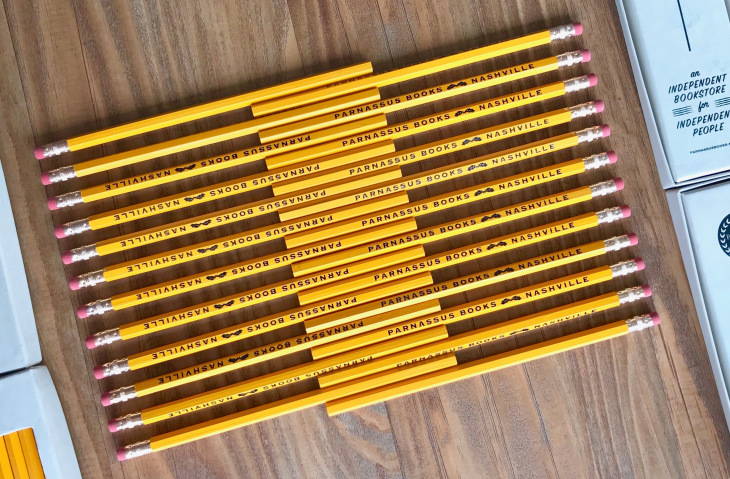 Parnassus Books is an independent bookstore located in Nashville, Tennessee. Co-owned by best-selling author Ann Patchett and publishing veteran Karen Hayes, Parnassus stocks the best selections of literature, non-fiction, children's, local interests, and the arts. The store also boasts an extensive local author section.
...and now it boasts some very cool custom pencils!
So grab yourself a box of these beauties — designed by the mega-talented Heidi Ross — on their website.
Learn more about their journey to production in this delightful post by Steve Haruch, a pencil enthusiast and friend of the factory!