Part 3: Printing Techniques for custom pencils
Ah, custom pencils — so many styles, so many ways to make them your own! In our last post, you'll have learned all about the different shapes and sizes of pencils we offer, so now it's time to pick a printing method!
Print methods are limited by the type of pencil you choose and how many colors you'd like your design to have. Need help figuring out the right pencil and print method for your design? Just drop us a line, and we'll get you on the right path. You can also view more specifics on our capabilities page.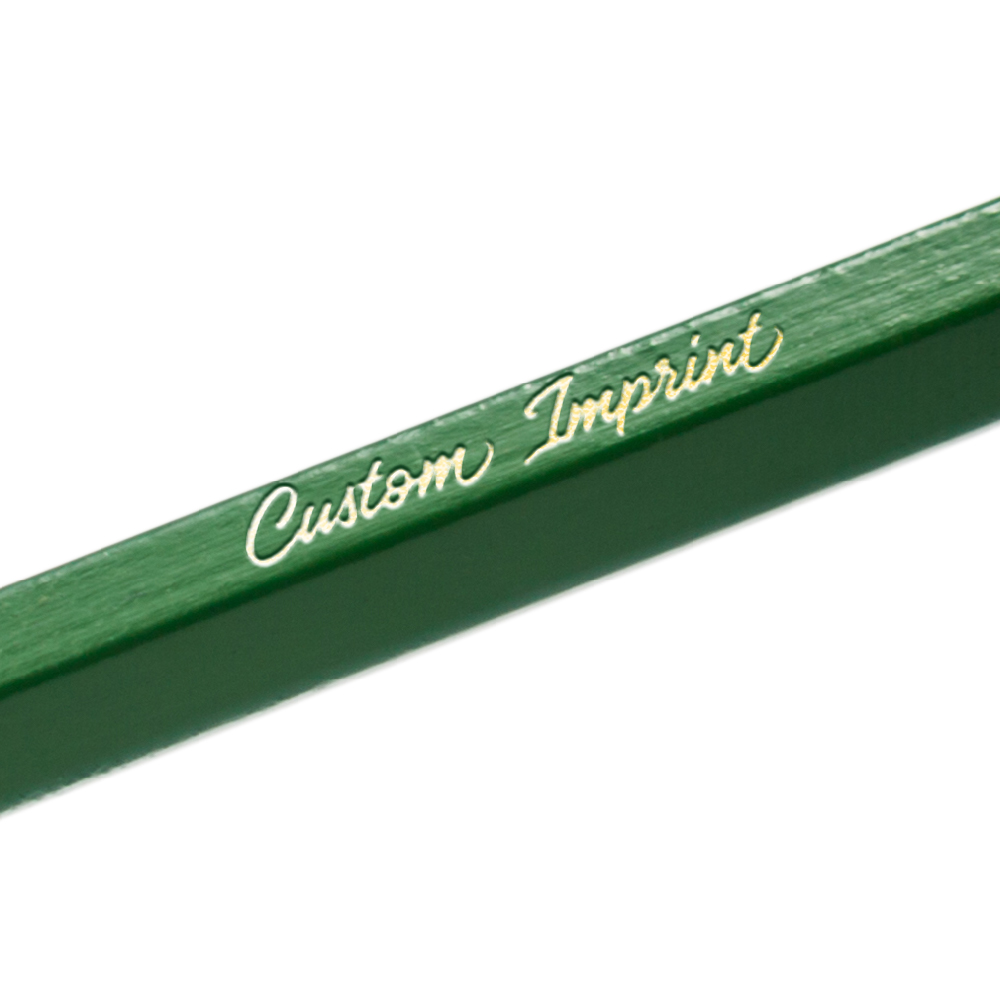 The most classic way to customize your pencil, this print method uses a customized die to imprint colored foil onto the body of your pencil. Simple, chic, and timeless, foil imprinting is a great choice if you want an uncomplicated design.

If you want the type set by Musgrave, it will be in all caps.
If you want custom fonts, graphics, or other marks, you'll need to purchase a die and provide a graphic

Your design can only be imprinted in one color, but you can choose from 22 different foil colors!

Custom dies require a first-time setup fee of $25.

Ideal for: hexagonal pencils and text-only designs. This method works best with type and designs with clean, crisp lines and minimal detail.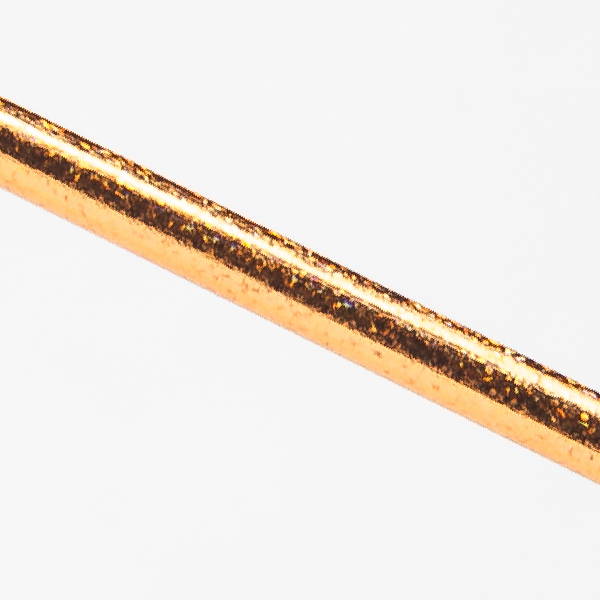 This method works by printing a design on a thin layer of plastic, which is then heated and shrunk to a tight fit around the body of your pencil. This method is best for full-color designs and allows you to create a fully custom look for your whole pencil.

The imprint area for heat transfers is 6 ½" x 1 1/16". Custom transfers include an additional setup fee that varies by the artwork. We prefer Ai, EPS, or PDF files when you're submitting your design.

When doing heat transfer, you should anticipate higher minimums as heat transfers will include purchasing the heat transfer paper

We have two options for heat transfers. One of them is a CMYK digital match for small quantities (up to 1,000 pencils). Our second option on heat transfers require a significant volume as a minimum order, but can accommodate up to 7 colors and 10 designs.  

Ideal for: Round or bridge pencils with multi-colored designs. Go wild — this will cover the whole body of your pencil!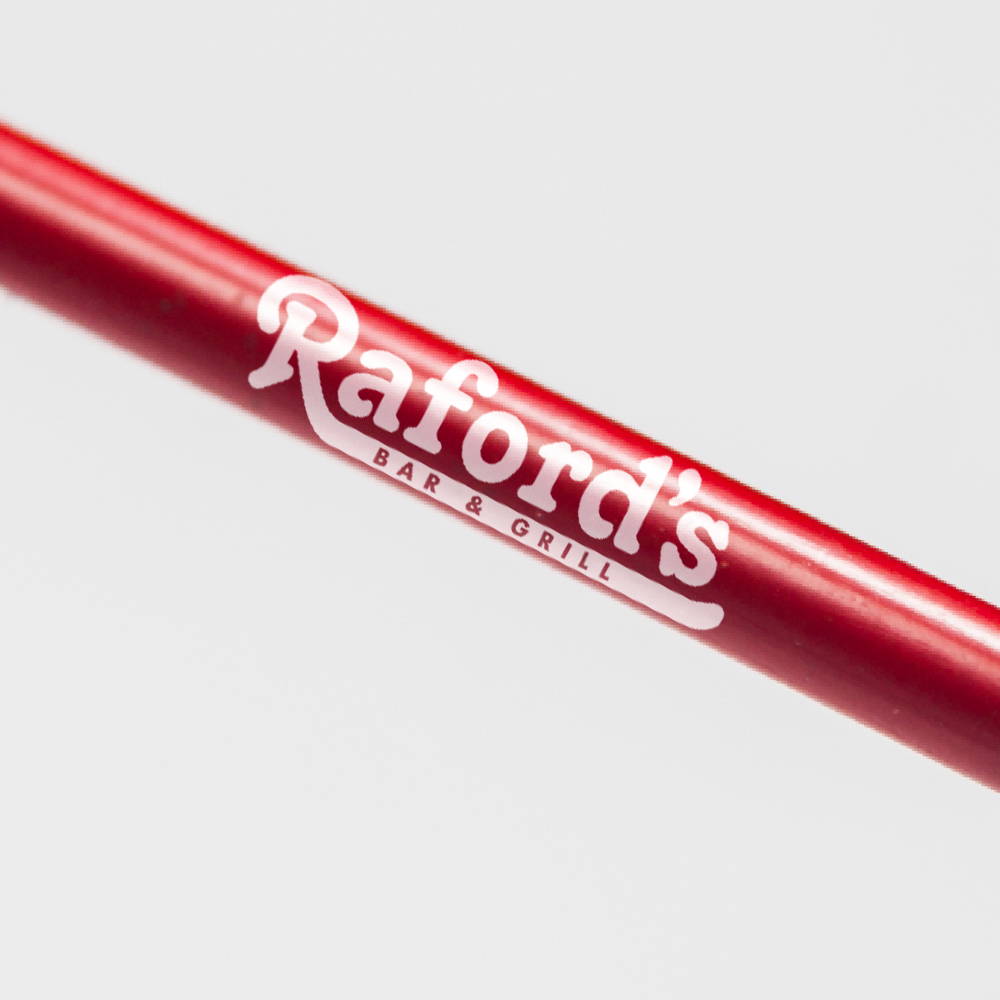 One of the oldest print methods in the world, silk screen printing works by transferring ink onto a surface using mesh screens one color at a time. This method allows for your design to wrap around a pencil, giving you a bigger print area than imprinting.

Your silk screen design can be printed in up to 3 colors of your choice, just note that each color requires its own screen and 2 or 3 colors may add a significant amount of time to your production timeline.

The silk screen print area is up to 4 ⅕" x ⅞". We prefer Ai, EPS, or PDF files when you're submitting your design. Be sure to include notes on Pantone® colors (sometimes called PMS colors) when submitting your design file.

Requires a $25 setup fee for each screen (up to 3).

Ideal for: Silk screen is only available for round pencils. This method is perfect for repeating patterns or designs that need a pop of color.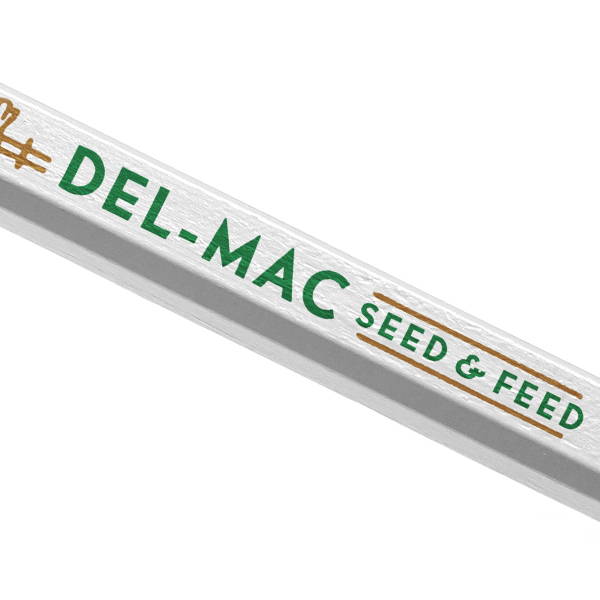 The newest printing method in our arsenal, digital printing offers versatility for color choices and is specific to carpenter pencils.

Your digital design can be printed in up to 4 colors — just be sure to include the PMS color information when you submit your design.

The benefit of digital printing is that if you choose to do a standard color from our carpenter pencil collection, your minimums only start at our standard of 5 gross.

The print area for digital printing is 5 ¾" x 5/16", and we prefer Ai, EPS, or PDF files.

Digital printing costs an additional $0.04 per pencil.

Ideal for: Carpenter pencils with a multi-color design. The flat sides of carpenter pencils are perfect for showing off your logo plus a slogan, formula, or maybe some helpful info.
Coming Up Next: In our last installment on custom pencil design, we'll go over the most crucial step of all: drafting your custom pencil design! Get your thinking caps on and your pencils ready.
Special thanks to Caitlin Elgin for contributing content, Emily Dorio for photography, and Studio Delger for Creative Direction.