Part 4: Finalizing Production for your Custom Pencils
Now that you have all the basics of creating custom-printed pencils covered — branding, pencil types, and print methods — in the final installment of this series, it's time to get down to the nitty gritty: your actual design! Using all the details you've pulled together as a starting point, we'll go over what to include in your design and what details to provide to Musgrave so that we can get started on your custom pencils.
Let's go back to the very beginning — think about why you are making custom pencils. This will help you decide what text and graphics might need to be included in your design.
Information: Business addresses, websites, contact details, or social media profiles

Text: Quotes, puns, slogans, phrases, maybe a catchy name for your pencil

Aesthetics: Logos, graphics, patterns
Custom pencil design is all about size and scale — how will the elements you chose above fit on the side of a #2? The size of your design ultimately depends on the type of pencil and print method you choose. There are a couple things to keep in mind when building your design: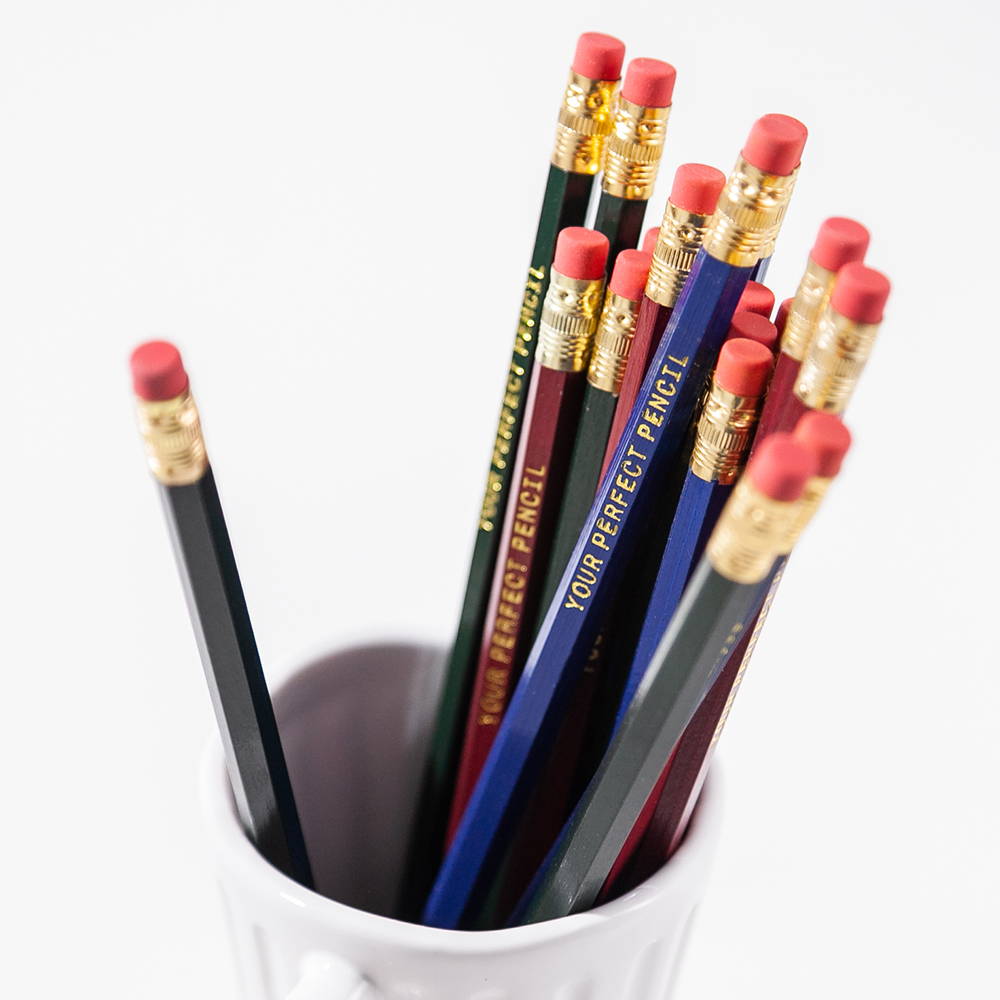 Gorgeous, custom pencils are just a click away!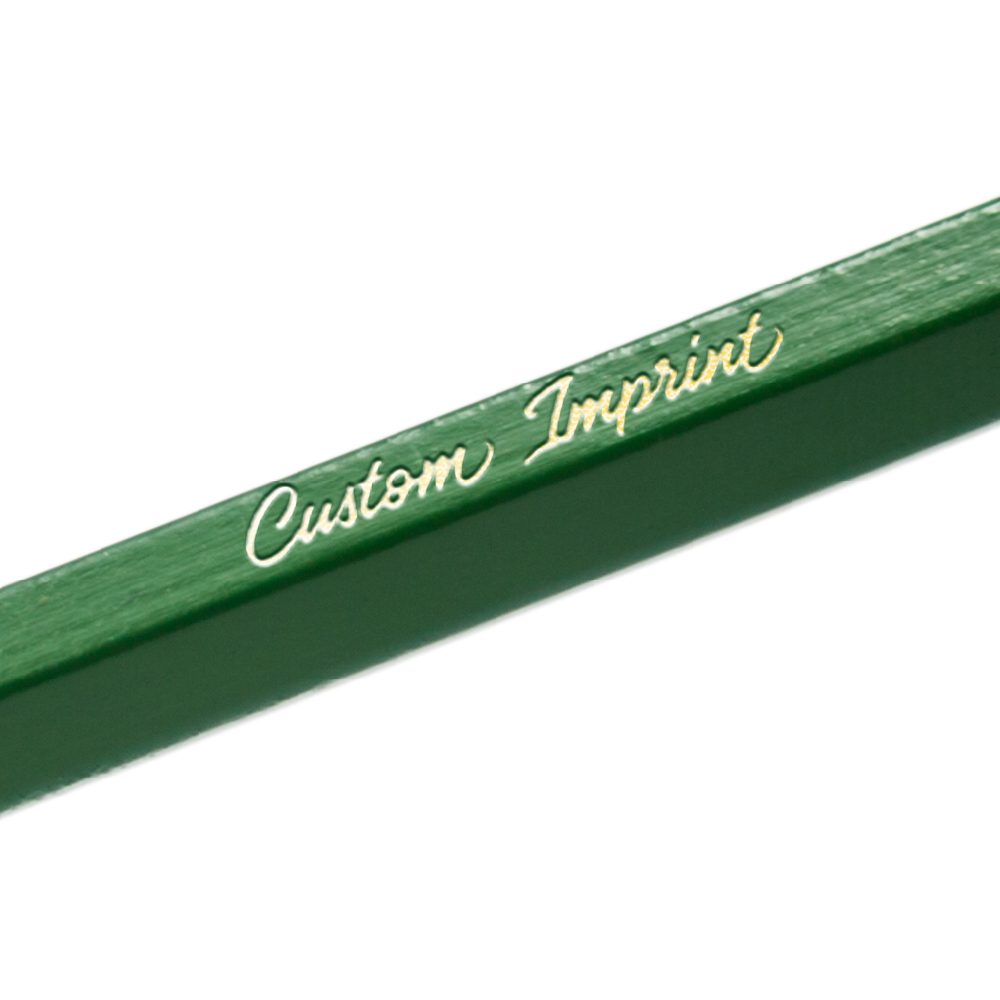 Design each detail on your pencil!
Custom Pencil Printing Specifications
Your custom artwork, or a standard font, foil-stamped onto the pencil. This classic technique is one of the most popular options, as it gives your pencil the familiar shiny print everyone has come to love. This process is when a dye or custom type is stamped directly on to the pencil. Note that hexagonal and bridge pencils have size and character limits for foil imprinting.
Printable areas (Round):

Standard: 6 ⅕" x ⅞"
Golf: 2" x ⅞"
Jumbo/Mini Jumbo: 6 ½" x 1 ⅛"

Printable areas (Hexagonal)

Standard: Up to 3 lines of text; 42 characters per line; print size: 5 ¼" x ⅛"
Golf: Up to 3 lines of text; 19 characters per line; size: 2" x ⅛"
Jumbo: One line of text; 42 characters per line; size: 5 ¼" x ¼"

Printable areas (Bridge)

1 line of text, up to 42 characters
Size: 5" x ½"
Foil wrap, also called heat transfer, allows us to wrap a design around an entire pencil. We can guide you through the process of creating custom wraps. Available for all styles except for carpenter (although, if opting for a heat transfer, it's ideal to use round pencils and round jumbo pencils)
Printable area (Round):

Standard: 7" x 0.98"
Golf: 2" x 0.98"
Jumbo/Mini Jumbo: 6 ½" x 1 ⅛"
Bridge: 5.91" x 0.79"
Screen printing is a printing technique whereby a mesh is used to transfer ink onto a substrate, except in areas made impermeable to the ink by a blocking stencil. This will create a nice clean print that stands apart from a classic stamp. Available for round pencils only and you must provide a separate design file for each screen setup (up to three colors)
Printable area size (Round):

Standard: 4" x ⅞"
Jumbo/Mini Jumbo: 4" x 1 ⅛"
Golf: 2" x ⅞"
Advancements in digital printing offer us a variety of options. This is a great method for multiple colors, especially on a carpenter pencil. Available for carpenter and hex pencils only.
Printable area (Carpenter): 5 ¾" x 5/16"
Production Considerations
Once you've got the final look, here's what we'll need from you to start working on your custom pencils:
File output: To make pencil imprint plates, heat transfers, or screens, we need your design provided in Ai, EPS, or PDF files. All files should be CMYK. If not turned to transfers, all imprints are converted to 100% black. Files should also be DPI 300 and above, 72 cannot be accepted.

Fonts: Convert the fonts in your files to outlines before turning them over to print. Once a font is loaded into a system or font manager they can still behave differently depending on OS, design software or type of computer. Outlining gives the most consistent finished product from customer to us to our suppliers. Given the option we would want art elements to be vector and not jpg, tiff or png.

Pantone® color matching: Make sure to provide the PMS code for any colors in your silk screen or heat transfer designs for your pencil.

Placement: Where will your design fall on the pencil? Consider the distance from the point, versus the distance from the eraser (and remember that "Too cool to do drugs" meme – will any words be unfortunately sharpened off?). Should your design read from the left side (better oriented for left-handed people) or the right (oriented for right-handed people)?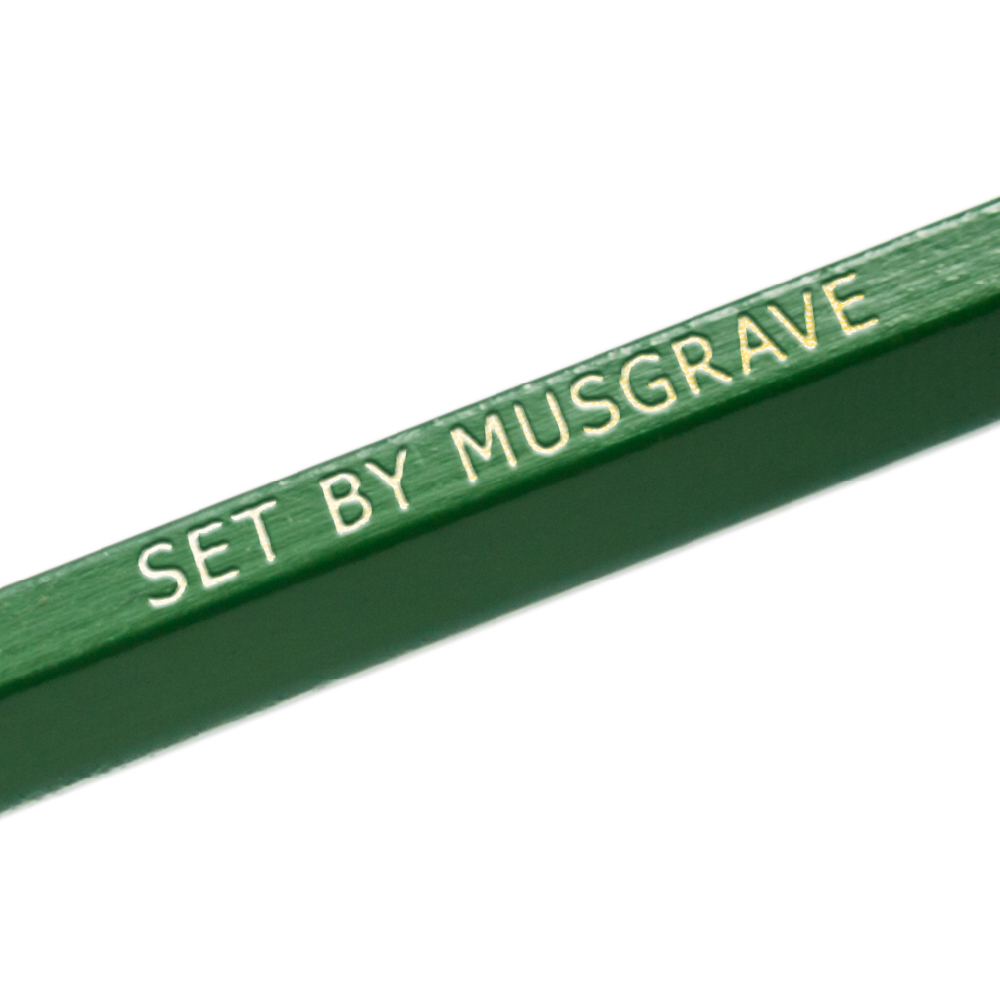 Example of style when opting for "Set By Musgrave" and using the foil printing technique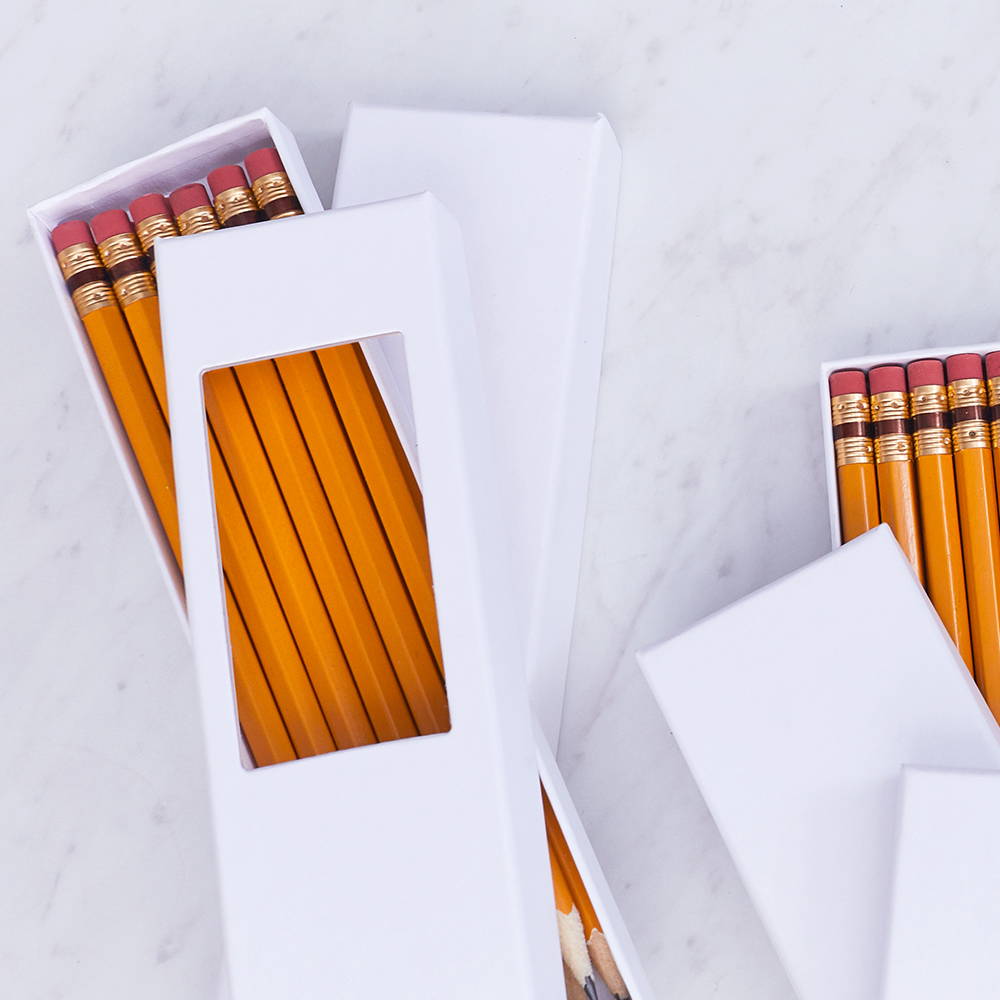 Pencil Custom Details and Upgrades
The final details of your pencil are important. Here's the extra details to consider for our custom pencil:
Erasers: Our standard offerings are black, white, or pink erasers, but other colors are available for extra cost.
Ferrules: Our standard offerings are black, gold, or silver, but other colors are available at extra cost.
Sharpening: With the exception of golf pencils (that come sharpened by default), we can pre-sharpen your pencils for an extra cost.
Packaging: If you really want to take your design to the next level, our packaging company, Harvest Packaging, can help you design custom boxes for your beautiful new pencils! Visit their website for details or reach out for a quote.
Upgrades: Looking for something extra such as a certain core or wood type? Give us a call and we can talk through the fine details of sourcing the materials just right for you.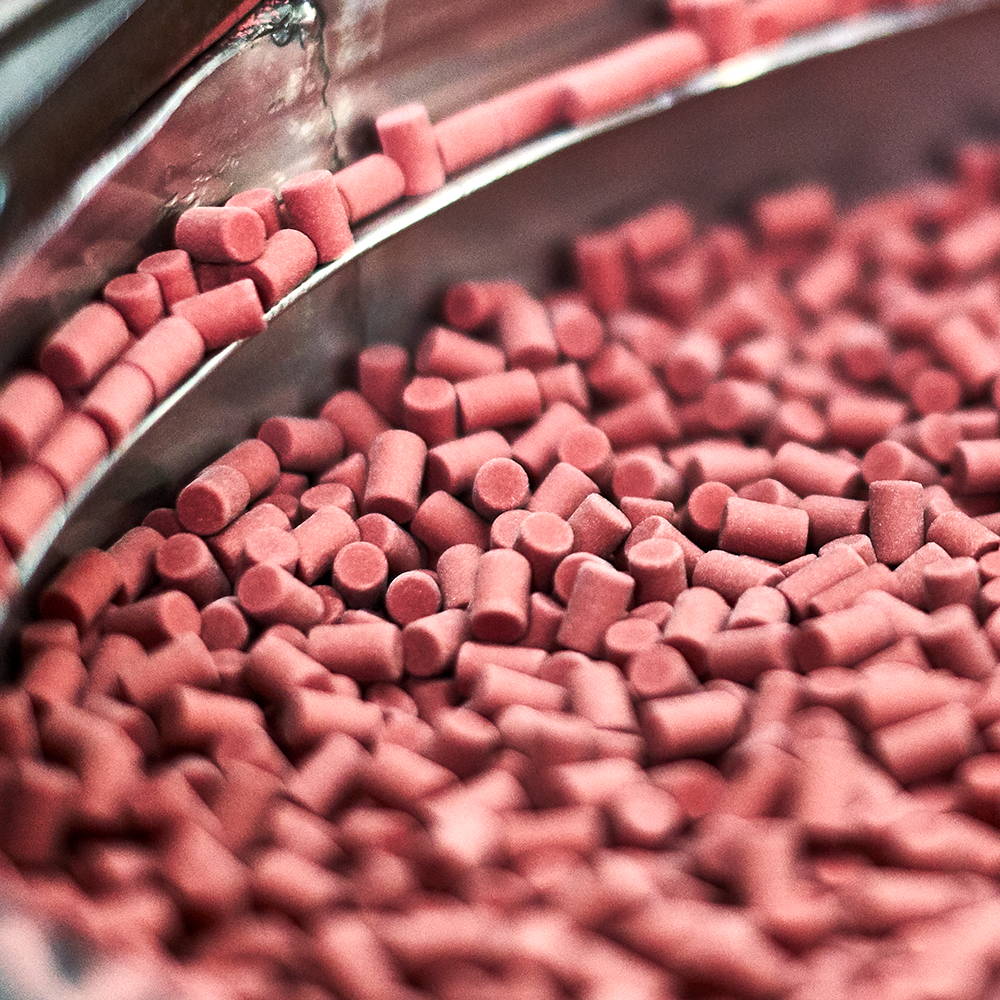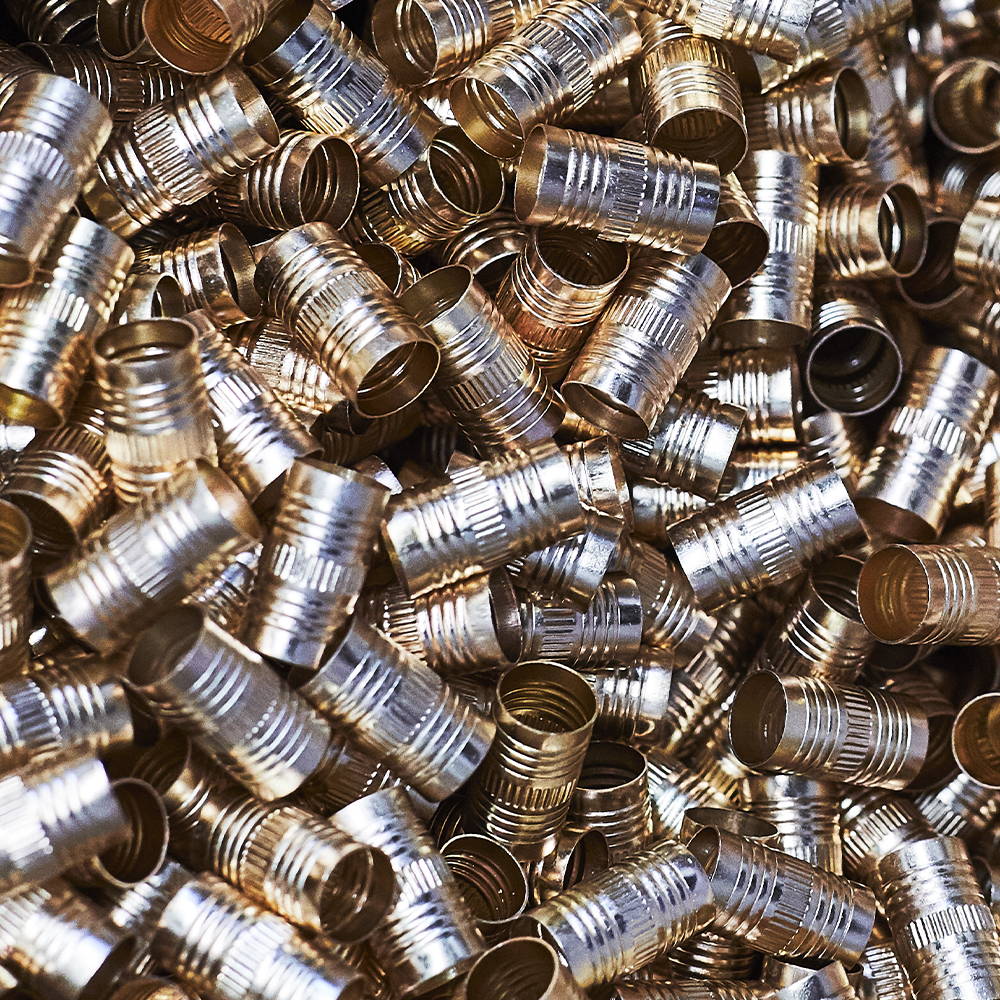 Ready, set, design! What will you create? Submit an inquiry for a custom design today!
Already a happy Musgrave customer? Share your custom pencil designs with us via Instagram, using #MusgravePencils
Special thanks to Caitlin Elgin for contributing content, Emily Dorio for photography, and Studio Delger for Creative Direction.